S i t e B e s t V i e w e d a t 1 0 2 4 x 7 6 8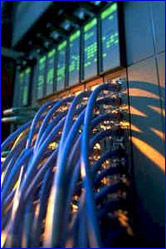 Executive Summary
We look at your needs a different way than many competitors.
Our management team has several years experience as field technicians.
For years, our installers have proven their dedication and
professionalism. Together, we are a team you can count on.

Back to the Future Data Communications
We strongly believe in personal contact with our customers because this
is the best way for us to completely understand your needs. This is also
why many of our customers feel comfortable with coming back to us year
after year.

Geographic Location
While Future Data Communications is located in Kitchener, Ontario, we are able to
service all of Southern Ontario.